About Us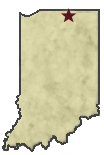 Celebrating 51 years
Mica Shop, Inc. is
located
in Northern Indiana. We specialize in countertops, casework and much more. Tell us your needs and our designers will construct a solution for your project. We pride ourselves on expert craftsmanship and installations. Our work is not done until you are satisfied.
What we do
Casework

- We work directly with contractors, hospitals, colleges, hotels and businesses for new construction and remodeling.

Solid Surface

- We deliver modern solutions using the latest materials.

Countertops

- Since 1969 we have mass produced countertops for Recreational Vehicles, Mobile Homes, Custom Trailers, and many other applications.
More